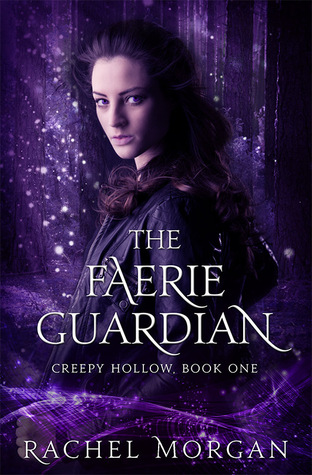 I just finished reading The Faerie Guardian by Rachel Morgan. This book is just pure awesomeness!
Synopsis:
Protecting humans from dangerous magical creatures is all in a day's work for a faerie training to be a guardian. Seventeen-year-old Violet Fairdale knows this better than anyone—she's about to become the best guardian the Guild has seen in years. That is, until a cute human boy who can somehow see through her faerie glamor follows her into the Fae realm. Now she's broken Guild Law, a crime that could lead to her expulsion.
The last thing Vi wants to do is spend any more time with the boy who got her into this mess, but the Guild requires that she return Nate to his home and make him forget everything he's discovered of the Fae realm. Easy, right? Not when you factor in evil faeries, long-lost family members, and inconvenient feelings of the romantic kind. Vi is about to find herself tangled up in a dangerous plot—and it'll take all her training to get out alive.
My opinion on this book:
I LOVED this book! The story of Violet is touching and frustrating at the same time and I can promise you'll get your heart ripped out several times. You fall in love with the characters one chapter and start hating them the next. (Though I'll hate Ryn no matter what!)
Read this book in a bit more than one day. Definitely worth to take a look at this first book in the Deadly Hollow series.
Much love,
Ellen